Hong Kong Observatory Resource Centre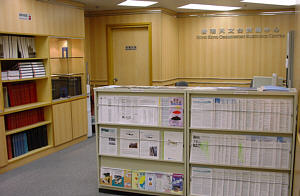 The public can buy the Hong Kong Observatory publications and can access different meteorological information.
Address
Units 2304-2309, 23/F, Mira Place Tower A,
132 Nathan Road, Tsim Sha Tsui, Kowloon
Opening Hours
Monday to Friday
9:00 am to 12:15 pm
1:45 pm to 4:45 pm
Closed on Saturday, Sunday and Public Holiday
The Collection
Chinese Publications
English Publications
(price enquiries, please call : 2926 8250)
Photocopying
Resource Centre provides photocopying service if the required publications is out of stock. Charge follows photocopying Government guidelines.